An axis Pole Shift is the only planet-wide geophysical event which can generate so many predicted changes.
The historical record, both geological and archaeological, is replete with hard evidence of periodic planetary catastrophism. Our blue orb has, in fact, experienced global land mass rearrangements at the closing of eras and conclusion of epochs since the beginning of time. As we approach the current denouement of the 
Kali Yuga
 (
Age of Conflict
), also known as the 
Iron Age
, it is certain that Mother Earth will once again turn on her axis. So that the old lands can be rejuvenated and refreshed, this is but a necessity. So that the new lands can emerge to sustain the new race of humanity is likewise an essential byproduct of axial pole shifts.
Therefore, the real $64,000 question is just what kind of celestial event would provide the requisite interplanetary dynamic to precipitate a shifting of the Earth on its axis?
Barring an invisible form of deus ex machina to produce such an outcome, only a celestial intruder of great order would possess all "the right stuff" to cause the Earth to literally roll over … and stay there as the new normal. Hence, we see more weight than ever afforded to the various schools of thought which promote a "
Planet X
".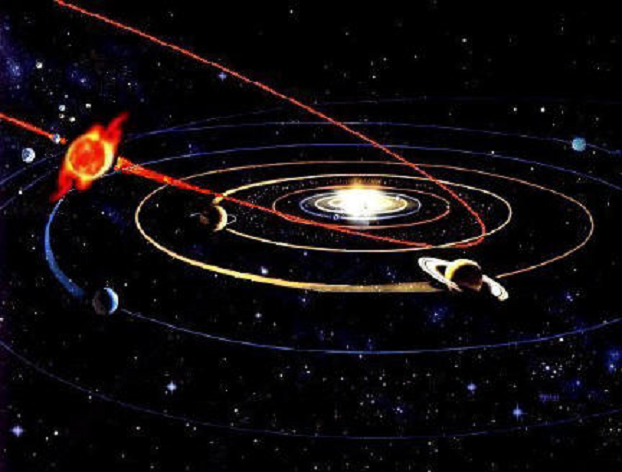 Planet X ~ Hercolubus ~ Nibiru ~ Wormwood ~ 10th Planet ~ Red Planet
The Destroyer ~ 
Nemesis ~ Marduk ~ Tyche ~ Red Star Kachina ~ Barnard I
All of these names have been proffered as candidates for the heavenly body which may be responsible for both past and future catastrophism on Earth. That's not to say that there are not other diverse possibilities when considering the various apocalyptic scenarios which the planet has been proven to undergo. However, asteroids and large meteors, gamma bursts and supernovas each have their obvious deficiencies when trying to explain an event like a pole
shift
.
Of all the theories which abound, and there are many on the internet, the narrative surrounding Hercolubus seems to be the most plausible. It also appears to be the one which forms the basis for all the others. Even the Nibiru story, and their Annunaki travelers, seem to have originated from
the Hercolubus version of earth-shaking events
.
It's true the Sun has been going through some major changes over the past few decades. We wonder if its new location in the galaxy vis-à-vis the Galactic Center is enough to bring about such a profound and fundamental transformation. We also wonder if there are other galactic happenings – both seen and unseen – which may be triggering and sustaining Sol's new behavior.
As the Sun ages, it is quite possible that it is simply entering a new phase of existence, not too unlike a teenager growing into a young adult. However, there does exist an overwhelming body of evidence which points directly to the influence of sizable planetary sphere within the outer reaches of our Solar System.  This would also explain many of the other recent and radical changes undergone by all the other planets.
Especially one with an immense gravitational field would be required for the axis shift in question to occur.  Such a celestial body would also have to possess other extraordinary properties and unique features in order to effectuate a 
Pole Shift
, as is often foretold.  In other words it appears to have it's own type of 'intelligence'.
Watch Video >>> "Backyard Liberty" by Alec Deacon, which describes "Obama's Big Secrecy."
So now the question is: Where is it?
Just where is the heavenly body which may be careening toward our Solar System at this very moment? Dr. Gerry Neugebauer, IRAS chief scientist for California's Jet Propulsion Laboratory and director of the Palomar Observatory for the California Institute of Technology rendered an account which ended up in the Washington Post back in 1983.
"A heavenly body possibly as large as the giant planet Jupiter and possibly so close to Earth that it would be part of this solar system has been found in the direction of the constellation Orion by an orbiting telescope aboard the U.S. infrared astronomical satellite."

"So mysterious is the object that astronomers do not know if it is a planet, a giant comet, a nearby "protostar" that never got hot enough to become a star, a distant galaxy so young that it is still in the process of forming its first stars or a galaxy so shrouded in dust that none of the light cast by its stars ever gets through. "All I can tell you is that we don't know what it is," Dr. Gerry Neugebauer … said in an interview."
Another noted astronomer Dr. Robert S. Harrington, was convinced of the existence of a "Planet X" because of the perturbations which many in his field had observed on both Neptune and Uranus.
"Robert Sutton Harrington (October 21, 1942 – January 23, 1993) was an American astronomer who worked at the United States Naval Observatory (USNO) … Harrington became a believer in the existence of a Planet X beyond Pluto and undertook searches for it, with positive results coming from the IRAD probe in 1983. Harrington collaborated initially with T. C. (Tom) Van Flandern."
(Per Wikipedia – Robert Sutton Harrington)
"When scientists noticed that Uranus wasn't following its predicted orbit for example, they didn't question their theories. Instead they blamed the anomalies on an as yet unseen planet and, sure enough, Neptune was discovered in 1846. Now astronomers are using the same strategy to explain quirks in the orbits of Uranus and Neptune. According to John Anderson of the Jet Propulsion Laboratory in Pasadena, Calif., this odd behavior suggests that the sun has an unseen companion, a dark star gravitationally bound to it but billions of miles away. … Other scientists suggest that the most likely cause of the orbital snags is a tenth planet 4 to 7 billion miles beyond Neptune. A companion star would tug the outer planets, not just Uranus and Neptune, says Thomas Van Flandern of the U.S Naval Observatory. And where he admits a tenth planet is possible, but argues that it would have to be so big – a least the size of Uranus – that it should have been discovered by now."
– "Does the Sun Have a Dark Companion?" – Newsweek; June 28 1982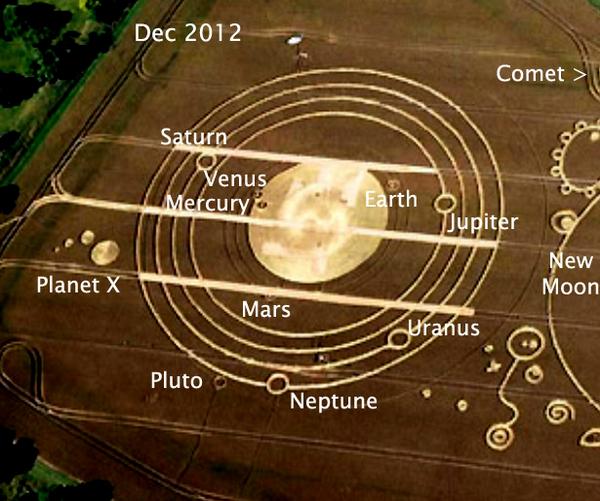 What is causing the dramatic and meteoric changes throughout the Solar System?
The Planets – all of them – have been experiencing unparalleled and dramatic transformation never seen or recorded before.
"They are undergoing variations in their atmospheres. For example, the Martian atmosphere is getting sizably thicker and Earth's moon is growing an atmosphere and according to Dr. Alexey Dmitriev, there is a 6,000 kilometer deep layer of Natrium that wasn't there previously. He says that we're having this kind of change in the upper levels of Earth's atmosphere where HO gas is forming that wasn't there before; it simply did not exist in the quantity that it does now. It's not related to global warming and it's not related to CFCs or fluorocarbon emissions or any of that stuff. It's just showing up."
ONCE UPON A TIME IN AMERICA… ARE YOU READY TO TURN BACK THE CLOCKS TO THE 1800'S FOR UP TO THREE YEARS? OUR GRANDFATHERS AND GREAT-GRANDFATHERS WERE THE LAST GENERATION TO PRACTICE THE BASIC THINGS THAT WE CALL SURVIVAL SKILLS NOW… WATCH THIS VIDEO AND YOU WILL FIND MANY INTERESTING THINGS!


"Magnetic fields and brightness of the planets are changing. The planets are experiencing sizable increases in their overall luminosity. Venus for example, is showing us marked elevations in its overall brightness. Jupiter has such a high energetic charge now that there is actually a visible tube of ionizing radiation that has formed between it and its moon. You can actually see the luminous energy tube in photographs that have been taken recently. In addition, the magnetic field strength of each planet has increased."
"Uranus and Neptune appear to have had recent pole shifts. When the Voyager 2 space probe flew past Uranus and Neptune, the apparent north and south magnetic poles were sizably offset from where the rotational pole was. In one case, it was 50 degrees off and in the other case the difference was around 40 degrees, both of which are pretty big changes."
"The overall changes could essentially be broken down into three categories:
• Energy field changes
• Luminosity changes
• Atmospheric changes"
– "The Biggest Danger for Earth – The Hercolubus (Planet X) Inbound" by Luis Fredas; August 29, 2010
Global Climate Change is increasing and intensifying rapidly … everywhere!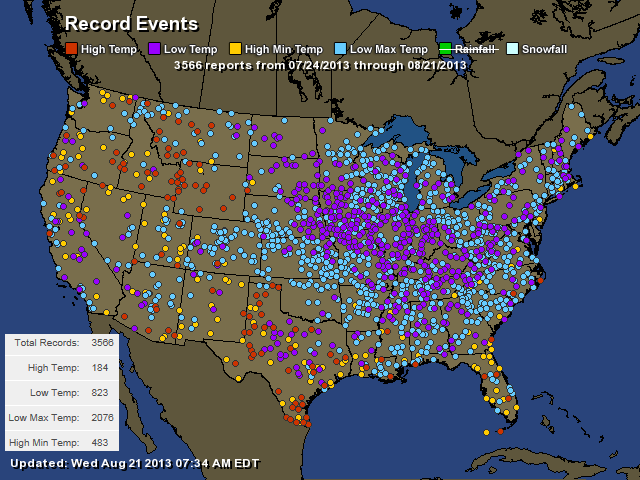 Might the incoming Comet-Planet have hyper-dimensional qualities?
First, it is critical to understand that the physical nature and behavior of this hypothetical Comet-Planet can only be properly understood when viewed through the lens of the Electric Universe Theory, as well as Plasma Cosmology.  Being cognizant that the universe is comprised of "plasmas (ionized "gases") which make up 99.999% of the visible universe" is the only way to correctly apprehend the unique characteristics of such a heavenly body.
Watch Video – Learn ultimate survival techniques from The Lost Ways
For instance, Carlos Ferrada has stated that Hercolubus travels at 300 kilometers per second for half of it's orbit.  In the video he emphasizes that this is 1/1000th of the speed of light.  Therefore, we can only assume that this particular heavenly body is quite literally a HEAVENLY BODY!  One that obeys a set of laws that can neither be defined by Quantum Mechanics nor Theory of Relativity.  It may even be the case that the Electric Universe cannot adequately explain the dynamic components of a comet-planet.
For the uninitiated, the esoteric field of Hyperdimensional Physics (HDP) is still emerging from its infancy.  It does, however, provide a quasi geo-physical context in which a celestial body of extraordinary size, mass and speed can behave as a comet-planet. Both the Electric Universe Theory and  HDP also accommodate many other inexplicable aspects of the Solar System and anomalies throughout the Milky Way galaxy which have eluded sound scientific explanation for decades.
Likewise, there are countless other galactic phenomena, which the current astronomy and astrophysics paradigms do not sufficiently illuminate or support.  In light of these and many other inconsistencies found throughout the tenuous teachings of the academic establishment, it must be noted that the conventional wisdom has been found wanting in this regard.
Clearly, there is very little room for either periodic catastrophism or comet-planets within the existing realm of astrophysics research institutions or their peer-reviewed scientific journals.  Neither are rarely addressed with any seriousness for reasons that perhaps have more to do with premeditated denial and purposeful obfuscation, as was previously discussed.
Yes, the whole subject matter is simply too radioactive for the establishment to take up in any factual or meaningful way.  And so it shall remain until the end of days.
Hercolubus:
"An unusual event is going to accelerate the process of swift change to the axis of the planet Earth. I am referring to the planet Hercolubus. This planet is six times bigger than the planet Jupiter. The planet Hercolubus belongs to the distant solar system of Tylo. The solar system of Tylo is rapidly approaching our solar system, and Hercolubus is rapidly approaching Earth. Modern Astronomers have before their sight the planet Hercolubus, or as it is known by modern science, the Barnard star. This planet is a powerful giant that will pass through an angle of our solar system. When this happens, the revolution of the axis of the planet Earth will accelerate violently. Then the final catastrophe will occur. Some scientists believe that they will be able to push this monstrous planet away with nuclear explosions, but this will be useless. It will be impossible to push this tremendous mass of a planet out of the way with mere nuclear bombs. This same planet brought Atlantis to an end. Before Atlantis existed, it annihilated the existence of another continent. We know very well that the continent of Mu or Lemuria sank within the waters of the boisterous pacific ocean after 10,000 years of earthquakes and incessant volcanic eruptions."
When will the Final Shift occur?
There is only one answer to this question.  Those who reside at the very peak of the pinnacle of Global Control Matrix know the answer.  They have all been here before.
"When scientific knowledge and applied technology reach a critical level of advancement, without being informed by spiritual truths and guided by moral authority, the current civilization will relinquish its right to continue as it is."
~ Cosmic Convergence Research Group
It is really that simple. This statement also captures the essence of why the timing is so difficult for anyone to pin down. Because those who direct the most consequential and far-reaching scientific research experiments in the Solar System know exactly what they're doing, they actually have their foot on the accelerator.  Of course, the Highest Power controls all, so the actual moment of truth will "come like a thief in the night", as it always does.
Since Hercolubus can behave as a hyperdimensional entity, it exists outside of the normally perceived parameters of our universe. It is, however, extremely impressionable and responsive. Were it to receive the frequencies which indicated that the misguided scientists (and their controllers) have really crossed the line, it just might show up on our doorstep tomorrow … literally!
However, there are all kinds of agency with which to send the final message.  Whether the agent shows up deus-ex-machina style or in the form of a HUGE red planet also known as the "Planet of the Crossing" remains to be seen, yes?  What is of greater interest to those of us who have watched this drama unfold is exactly where in our Solar System the curtain will go up.  During previous epochs, the show always began at the "crossing place" or "place of transition", as the Akkadian name of Nibiru means.
Whether the "Final Shift" will be triggered by the "Winged Disc" or a 'Solar Killshot' is really anyone's guess.  Nevertheless, because there is no doubt that the future of humankind lies in the balance, as does the fate of Planet Earth, we are compelled to point out the following:
The Solar System and Milky Way Galaxy have an elegant order and beauty. The outcomes of runaway applied science and unchecked applied technology do not always support this established order. In fact, there are numerous covert DARPA programs such as HAARP, and concealed NASA initiatives as described in "Dark Mission," which 'fly' directly in the face of an orderly universe.
Therefore, we issue the following challenge and caveat to the folks at NASA who have contacted us in the past. It goes like this:
Just how far do you plan to go before you put the entire civilization in jeopardy?
How much more engineering of the earth and manipulation of the solar system will you conduct before irreparable harm has been inflicted?
You know by now that the galaxy gives residence to all manner of ET civilizations.  Just as it houses different planes of existence. Each and every "loka" or dimension is inextricably connected. Therefore, what you do down here will have effects throughout the cosmos.
Above all, be aware that when your actions affect the destiny of other planets or solar systems or ET civilizations, which are not karmically meant to be affected, the time is very, very near.
We ask: Just what kind of effects do you want to have from this point forward in your neck of the woods?  More importantly, you will want to deeply consider the repercussions should those effects cross the inviolable line.
Be very careful about what you pursue to the detriment of the galactic environment.  Earth has already been devastated, so it must be cleaned up before you look to soil another nest.
Lastly, it would seem at this late date that you would want to be more careful than ever about what you manifest into reality, both here and above!
Chemtrails: A Planetary Catastrophe Created by Geoengineering
Other Signs on Earth … and Omens in the Heavens …
… that something very BIG is around the corner!
And that is the number of manmade catastrophes which are engineered wittingly or unwittingly.  For example, each of the past four years have brought to the planet an extraordinary event of truly historic and monumental proportions.
We all saw the BP Gulf oil spill of 2010.
We all witnessed the Fukushima nuclear catastrophe of 2011.
We then experienced Superstorm Sandy in 2012.
And, of course, we just finished experiencing the US Government shutdown in 2013.


What is important to understand about each of these events is that they are all ongoing. The people on the Gulf of Mexico coastline will verify this, as will the whole country of Japan.  So will the residents of the Jersey shore.  Likewise, the entire USA is just waiting for the next Debt Default Doomsday Date.
What's the point?
There is something much bigger going on in the background which compels the WSG to completely ignore the real solutions to these and many other urgently pressing matters. At the same time, whenever they do respond they seem to do so in a manner that guarantees an exacerbation of the problems which humanity faces.
Another perfect example of this willful neglect and ineffective remediation is the proliferation of space junk.  Especially junk which is powered with nuclear energy!  Can you imagine that stuff is sent up into space which produces nuclear byproducts and/or radioactive wastes?
For instance, "in 2005 at least 13 nuclear reactor fuel cores, eight thermoelectric generators (whose heat source is a radioactive element), and 32 nuclear reactors were known to be in Earth orbits below 1,700 km."
Where's it all going to go when those various satellites and probes and space weapons decide to come back to Planet Earth?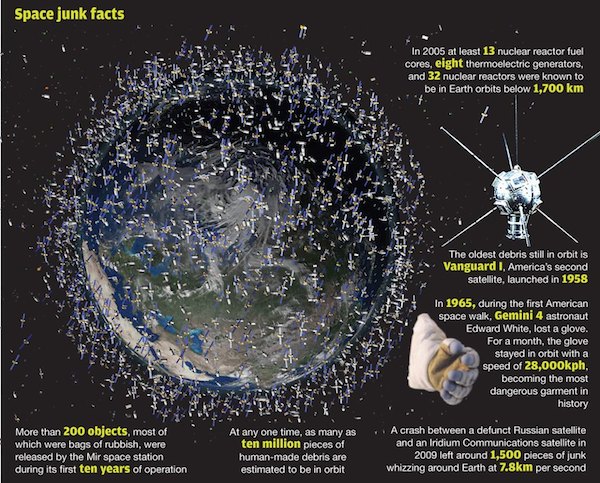 The final point is that much of that 'space junk' is serving a vital purpose in the minds of the WSG.  Tracking brown dwarfs, comets, planetoids, asteroids, large meteors and comet-planets is certainly now a HUGE priority for them.  Apparently the dangers posed by the free-fall of any of this nuclear-powered 'junk' must not compare to the benefits which they are accruing, in the meantime, from their global SpaceWatch Program.
Russian meteor exploded with force of 30 Hiroshima bombs – Telegraph
Perhaps their completely cavalier attitude and reckless response to so many things is a reflection of what really does matter to them at this very late date?  Who could deny that a "Hercolubus" would fit the profile of such a grave and momentous concern.
We can only conclude that the rapid and relentless weaponization of space, which has occurred since the Reagan years, may be less about controlling the territory below, and more about eliminating threats from above.  And, that the Stars Wars program (aka the Strategic Defense Initiative) was actually conceived  in anticipation of a war in the heavens … or with unwelcomed celestial intruders?
Conclusion:
With all the aforementioned changes happening right in our own backyard (read Planet Earth), is it any wonder global climate change has taken the world by storm?
As for the true cause of such pervasive, profound and permanent changes, a Hercolubus in our neighborhood appears to be a very realistic possibility. Quite frankly, it might be better if humankind assumed that it is as real as our highly esteemed Chilean astronomer has described it. In this way, the community of nations would get down to the business of respecting our precious planet, not competing for it's every resource.
We are concerned that if a concerted effort is not made in earnest, with haste and in good faith, the future will be much less pleasant than it has to be.  Always, the people of the world have the inherent power to positively affect all the outcomes referred to in this paper. The more we resonate with reverence for Mother Earth, the quicker the message can be delivered to her sister planets and brother planetoids that we have relented in our harmful behavior.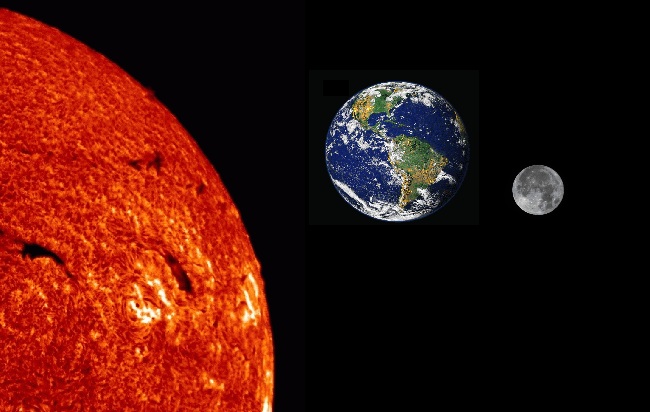 The following essay clearly delineates the concealed relationship that exists between Planet Earth and the luminaries.  More importantly, it portrays the fundamental relationship between humanity and Mother Earth, as well as between humankind and the Sun. Understanding the true nature of these relationships – and acting on it with sincere reverence and respect — is the single best way of averting any unwanted prophecy or negative outcome, no matter how carved in stone they may appear to be.
How is the SUN triggering many earth changes?
Is there also a "Planet X" in the picture?
Truly, a collective consciousness filled with light and wisdom and love can serve to mitigate even the most severe consequences of wrong living. If ever there was a time to unite around a single cause, this is it. Once we exceed the point of no return, what will come cannot be stopped. Nor can the severity be alleviated once the key dominos start to fall.
We do think it is long past the hour to reverse the course of our civilization. It's actually less than a minute to midnight.  The World Shadow Government has proven time and again that it would rather take the path of least resistance.  Doing nothing is certainly the best way to not alert the public about these eventualities.  They also know that the die has been cast many decades ago.  And, that their predecessors chose to chart a course which would be more and more difficult to change with each passing day.
There is no question that the collective will and predominant intention of the human race has great power.  Likewise, a common purpose among the community of nations can change the many self-defeating trajectories on which the civilization finds itself.  Planet Earth is currently in a very unique place within the galaxy, suffused with sublime light, rarefied energies and benevolent grace.  The challenge remains how to harness this fortuitous position of destiny for the highest good of everyone concerned.
What shall we do?  Individually, we can remain centered, grounded and focused on what is really important in each moment.  If nothing else, each of us can go within to find our strength, our courage, and our resolve to make it through and out the other side happy, healthy and whole.  Truly, going within during these challenging times, and meditating on the Supreme Consciousness will guide us in our moments of greatest need.
I highly recommend you to watch this free survival video that reveals the most important skills to survival in any situation

By Christopher Watson beforeitsnews